Review of the history of a successful Swiss company
For many years our innovative developments have shaped the fields of robots used to cure the most diverse cheese types and shapes Faced with the rapid development of the sector and the increasing demand for more automatisation, new machines were developed such as cheese cutting, board washing machines, cheese plasticizing, washing and marking machines. The following milestones illustrate how fast development progressed over the years.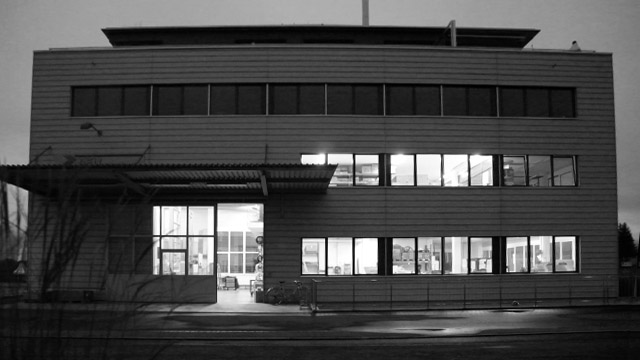 2019 – New developments and steady growth
Over 370 machines sold! We are now also exporting our products to Spain and Canada. The modular concept has been further developed for raclette and semi-hard cheeses. The new LM-40-B robot has aroused great interest. LEU Anlagenbau AG is also expanding steadily and has now over 30 employees.
2013 – Delivery of machine number 200
Early in the morning, the 200th machine left our workshop for France.
2008 – First modular Robot
2007 an idea emerged: manufacturing machines based on a modular system. Various tasks and customer requirements could be covered by different modules.
2005 – First order from overseas
The first LEU robot leaves for the United States.
2005 – Move to new premises
The steadily growing company moves to the newly built premises on the Zelgstrasse in Uetendorf.
2001 – 10th anniversary
On the occasion of the 10th anniversary LEU Anlagenbau AG moves from Heimberg to Uetendorf.
2000 – First order from abroad
LEU exports its first robot to France.
2000 – First "Mutschli" robot
The first "Mutschli" robot designed for small cheese loafs of 1 to 2 kg leaves the production line.
1999 – First compact robot
The compact Gruyère robot was a milestone in cheese curing. Its small dimensions made it also suitable for small cellars.
1998 – First machine for semi-hard cheeses
The development of a robot for semi-hard cheeses completed the machine trio.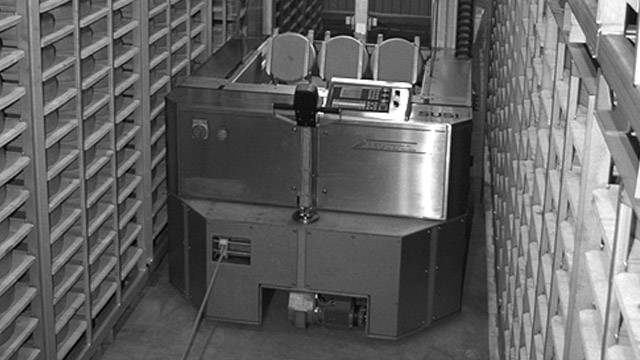 1996 – First Gruyère and mountain cheese curing robot
The first curing robot for Gruyère and mountain cheese comes to life. At the same time, LEU exports its first machines.
1995 – Monitoring of incoming Emmentaler
Cheese weight, height and production data monitoring with subsequent laser marking onto the cheese loafs.
1994 – First Emmentaler cheese curing robot
The first Emmentaler cheese curing robot is taken into service, impresses expert circles and lays the foundation stone for a wide-ranging robot family.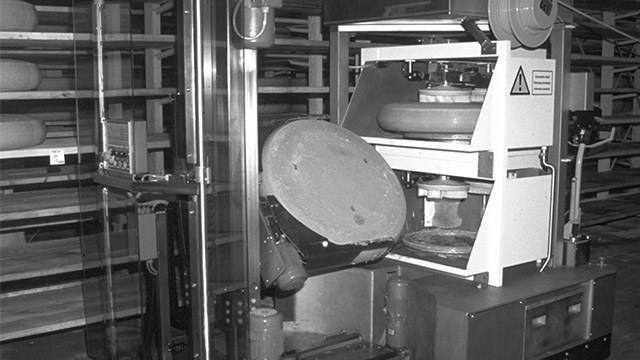 1991 – Founding of the company
Werner Leu registers his company in the Commercial Register on Decembers 23, 1991.